A) Only mow over grass!
Running over fixed objects is dangerous for the operator, passerby and leads to costly repairs. In the example below, the mower blade was destroyed. But don't forget about the mower shaft holding the blade. It costs hundreds to replace. The mower will likely work fine for a while with a new blade and then….not so much. Remember, get to know your mowing area well, clear away any obvious debris and avoid hitting fixed objects.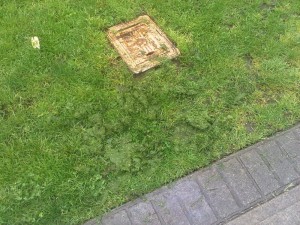 An unforgiving fixed object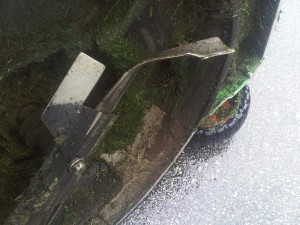 About to be retired mower blade
B) You CAN line-trim backwards!
There are cases where line-trimming backwards is the way to go: close to cars, windows, tree-wells and bikini girls. The two examples below clearly illustrate how trimming backwards can save you time. The messed up tree well has to be carefully raked out; blowing would dislodge most of the new bark mulch. The clean tree well was line trimmed backwards, eliminating extra clean-ups.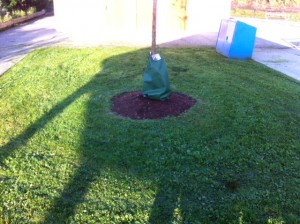 A clean tree well, line-edged backwards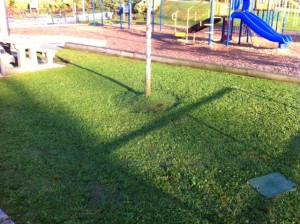 Line-edged freestyle, clean-up required