Deep-edging beds and tree wells is a great winter task. It defines our bed edges nicely. While it is not a very difficult task, there are a few pointers to keep in mind. Always put in sharp ninety degree edges and if your bed has freshly installed soil or mulch do not mess it up with soil chunks. First, rake your mulch or soil away from the edge! See example below.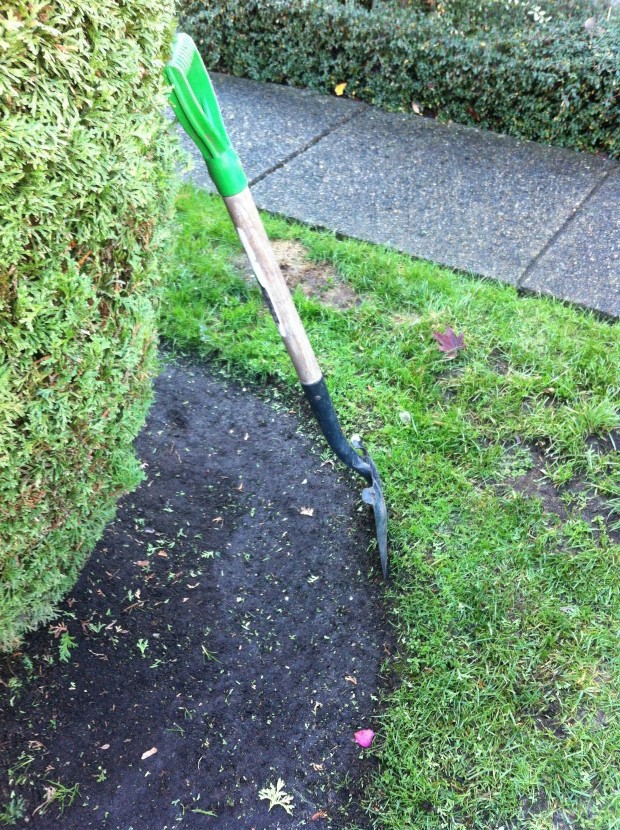 1) Only 90 degrees will do. Position your spade so you get a nice ninety degree edge.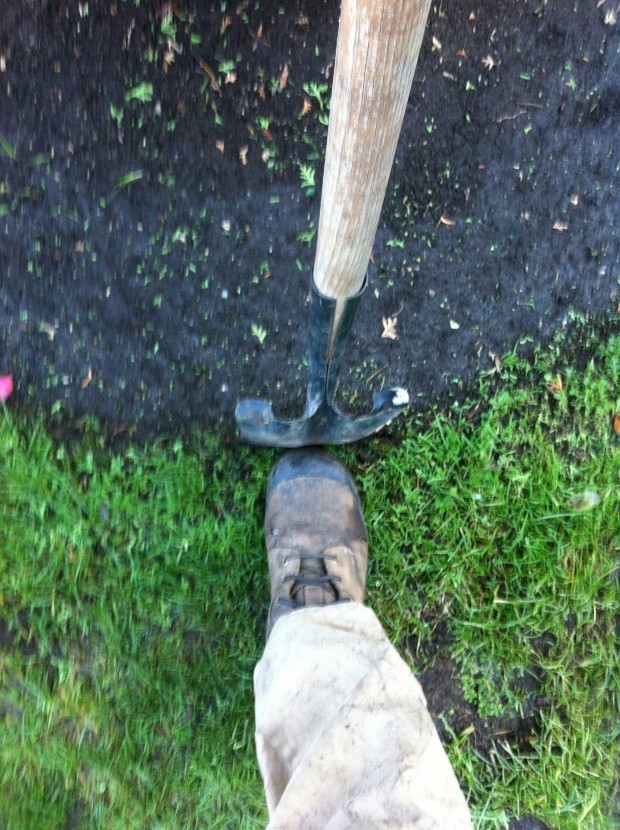 2) Put your foot behind the spade to prevent bed edge rounding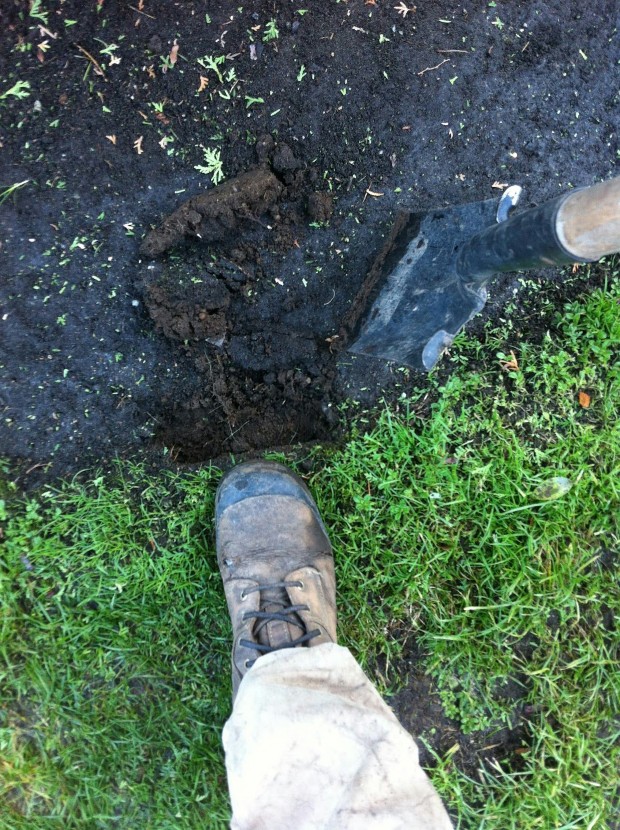 3) Continue with sharp edging, then beat up any clumps and rake up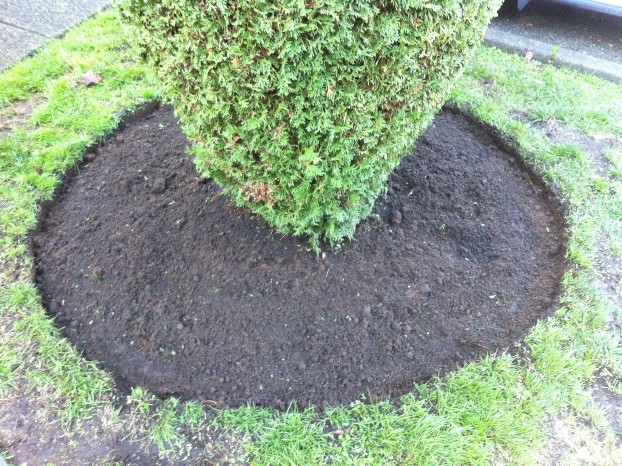 4) All done! Do not make volcanoes, instead remove any excess soil
Important! To deep-edge beds with fresh mulch or soil DO NOT kick up fresh soil chunks over the new soil or mulch.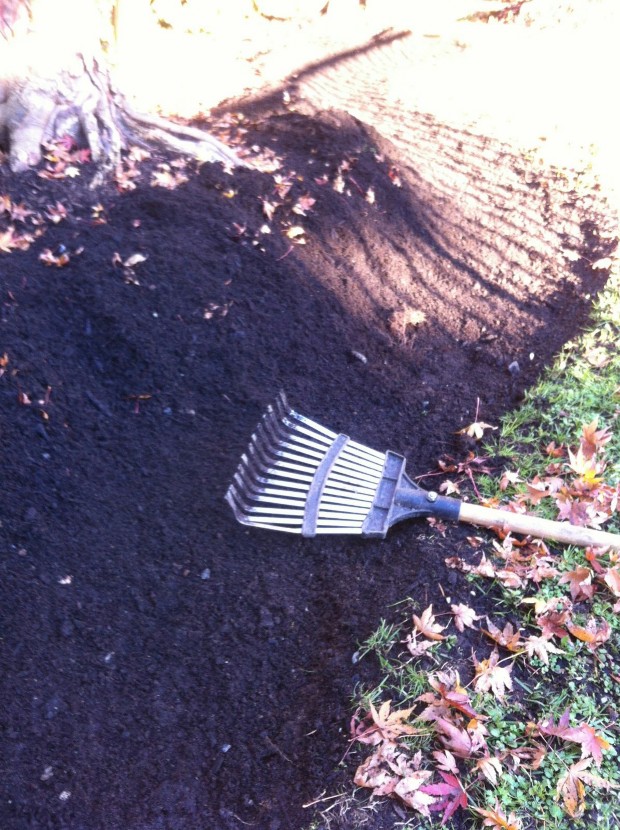 1) Rake away fresh soil from the edge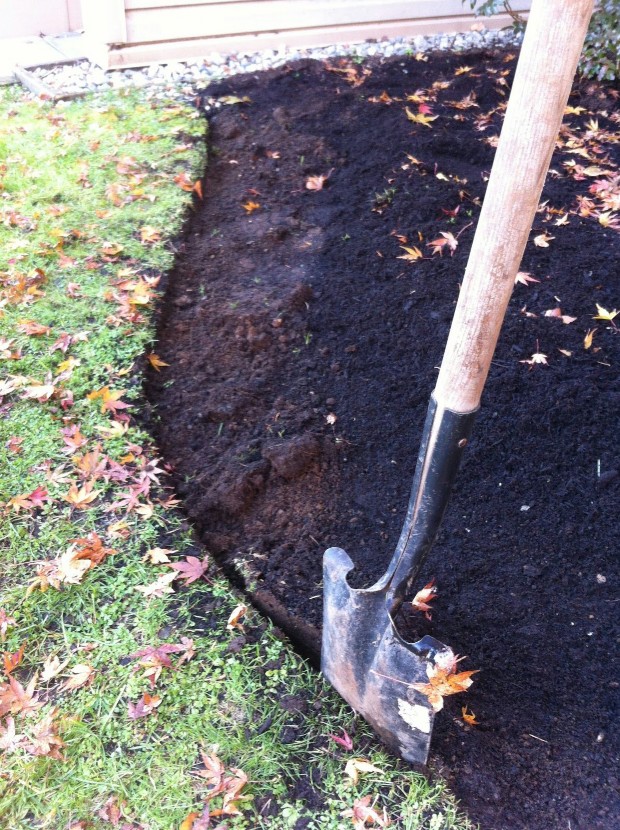 2) Deep edge and cleanup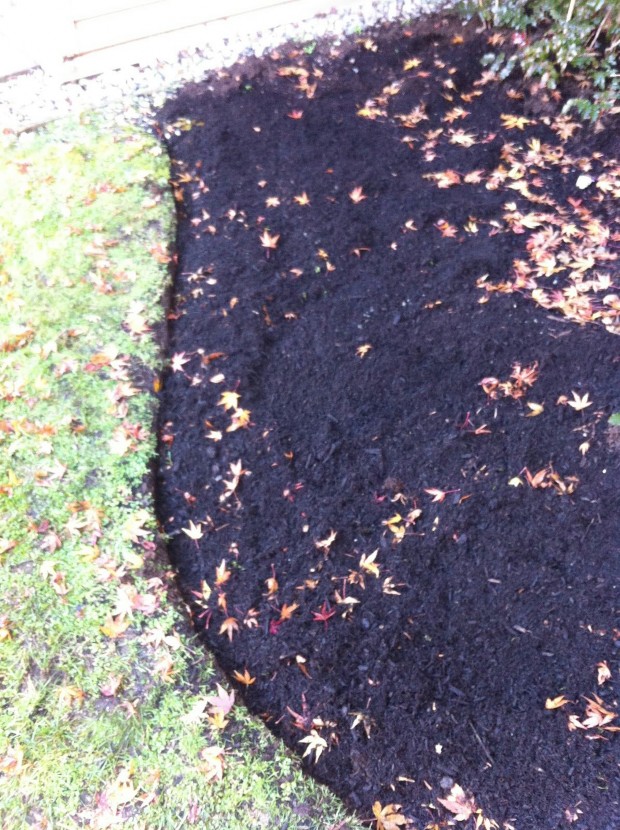 3) Pull back the soil to your new edge; use the same Proper procedure for mulched beds