While blowing a strata site on a recent sunny December afternoon, I almost tripped on a huge cone. Intrigued, I smuggled it home past my wife in a lunch bag.
Using my trusted Sibley guide to trees by David Allen Sibley and Google, I found out it was a female Cedrus deodara cone. Deodar cedar is a Himalayas native. According to the Arbor Day Foundation website, www.arborday.org, this tree was born to be a landscape specimen. It has elegant pendulous branches, attractive coloring, pleasing shape and interesting branching patterns.
Tree guru Michael Dirr calls the deodar cedar "the most graceful cedar". It tolerates drought but it's not really suited for cold zones. The needles are bluish-green or silvery with sharp tips usually borne in clusters, smaller toward twig tips. The needles are shed in spring as new growth appears.
The cones are upright like in firs (Abies) but stouter and they disintegrate over winter, leaving an upright central spike.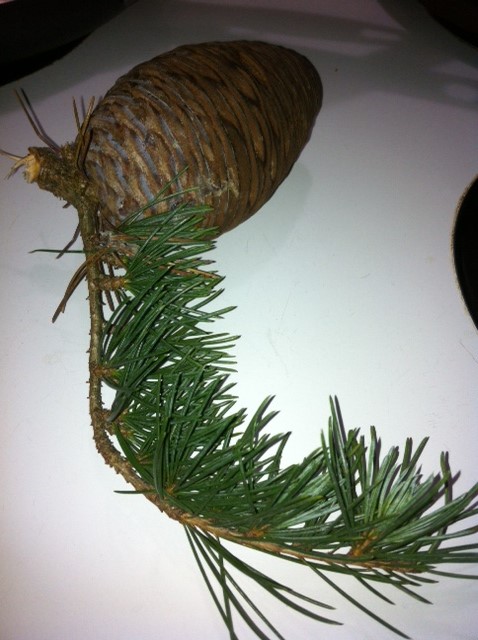 Needles in clusters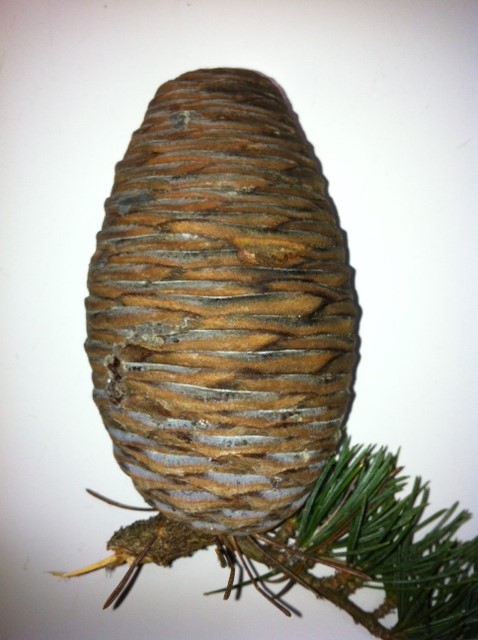 Female cone, upright