The Inspiration Garden run by the City of Coquitlam is a fun place to visit for all home gardeners and green professionals. I often bike by and stop to brush up on my plant identification skills. And I visit one of my favorite tree species, a specimen of Albizia julibrissin. Its flower fragrance has to be experienced. I can not describe it. It is blooming right now….
There are Ask the Gardener sessions on Thursdays from 6 and 8pm; the iGarden is staffed on Tuesdays, Thursdays, and Saturdays.
If you find yourself in Coquitlam or have some spare time on Saturdays, stop by for a visit. It is located in Town Centre Park, on the corner of Guildford Way and Pipeline Road. Bring your questions, walk through the garden and test your plant knowledge. Or just sit down and relax.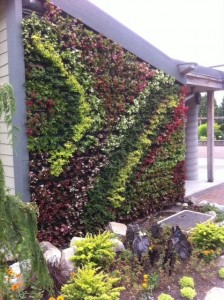 Living wall, a developing trend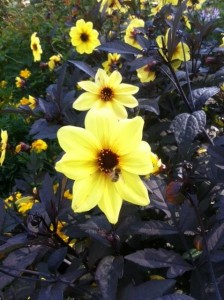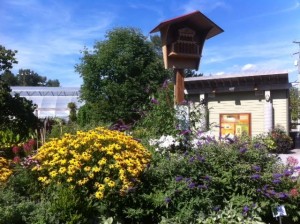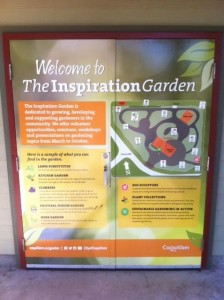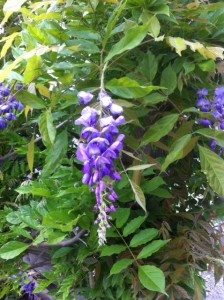 Wisteria floribunda (Japanese wisteria)