I love sunny spring mornings. The plants look great in the sun and the mornings are still cool enough for me to thoroughly enjoy. Yes, the landscape is finally alive. I dream of these days when I work outside in the winter landscape. So let's take a look at a few common plants I shot with my iPhone in the sun.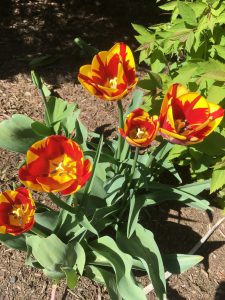 Tulips don't come back reliably every year so try to change them. Have some fun and experiment with different color combinations. I love this yellow red variety.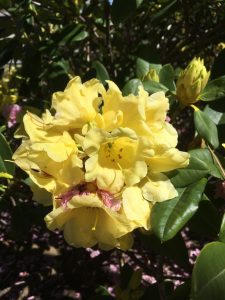 It's a riot when Rhododendrons are in full bloom. I don't see too many yellow flowered Rhodos.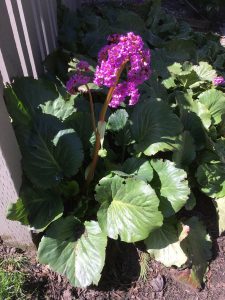 Bergenia cordifolia is a fantastic perennial. I even devoted a short blog post to it. Enjoy the flowers and then just clip off the flower stalk when the show is over.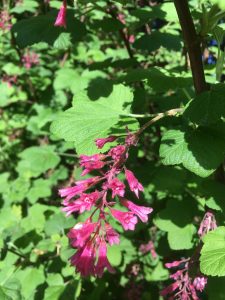 Ribes sangiuneum has attractive early spring flowers.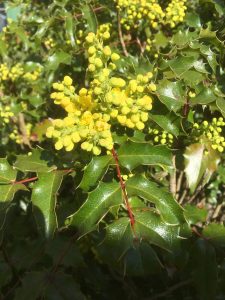 Mahonia aquifolium is a common landscape plant with prickles on its leaves. I like the warm yellow flowers on this landscape workhorse.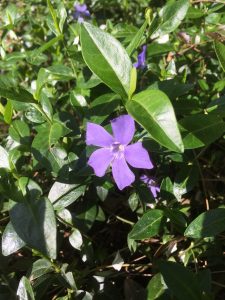 Vinca minor is now considered an invasive groundcover plant but the purple flowers are attractive. I have salvaged Vinca in pots on my patio and they work well there. Garden centres still sell them.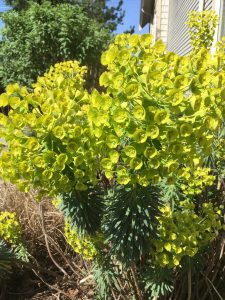 Euphorbia hybrid cvs. is hard to miss in the landscape because of its prominent flowers. If you have to prune them you will discover the sticky white sap that courses through the plant.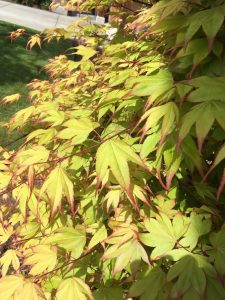 Japanese maples (Acer palmatum) are landscape all-stars. I love the reddish leaf margins.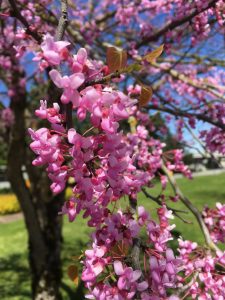 Katsura trees (Cercidiphyllum japonicum) are stunning in full bloom.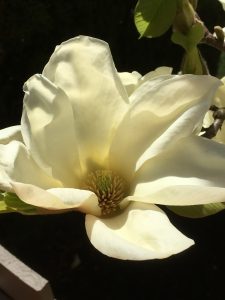 Magnolia trees are also flower champions but sadly the flowers don't last very long. In full bloom the trees are stunning.
What's growing in your garden? What are your favourite plants? Feel free to post a comment and share your favourites. I'm looking forward to working in more spring sun this week.